Fall is here, winter is closing in, and it's all bringing life around here down to slower, more productive, pace. The rest of the year is fun, full-bore all the way, fast paced, and sometimes hectic, and I wouldn't trade it for anything. But I do miss editing my own pictures, blogging, and even finding the time to read others' blogs.
To kick off this season, I have a session from a beautiful idyllic North Idaho fall afternoon. The morning was spent atop a horse racing through my first Competitive Mounted Orienteering ride. SO much fun. And getting to photograph this family at their home was just icing on the cake to a great day. They are a "it's a small world" connection. We have mutual friends in Montana… Tyler's childhood neighbors are also good friends of Sean and Virginia's. We met Sean and Virginia when Sean started sawing for my dad while I was still working with him. It's always a good time when we get to see them, and I especially enjoyed this trip out to their house because I got to see Molly, their Golden Retriever out of my own Darby and Diesel. So enough words, here's some photos…
They planned ahead and started off the session with scruffy hillbilly attire and hair. LOVE when we start off laughing and having a good time!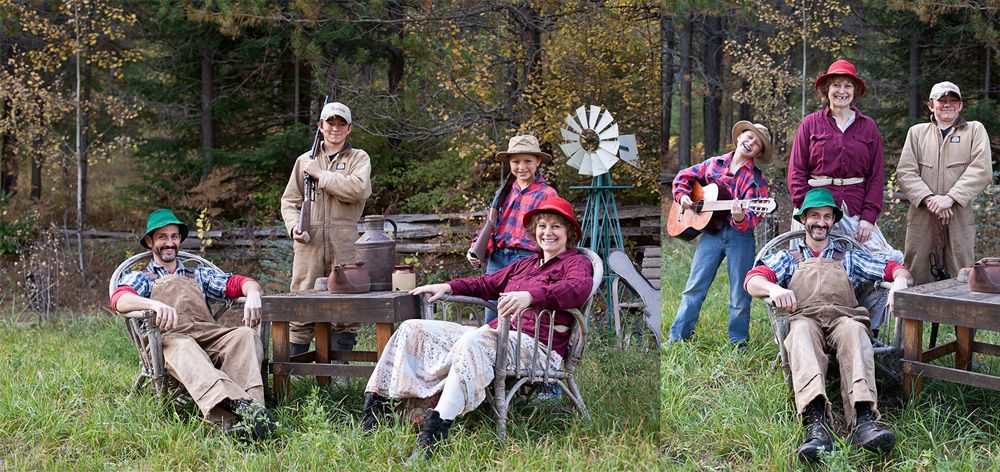 But they do clean up good.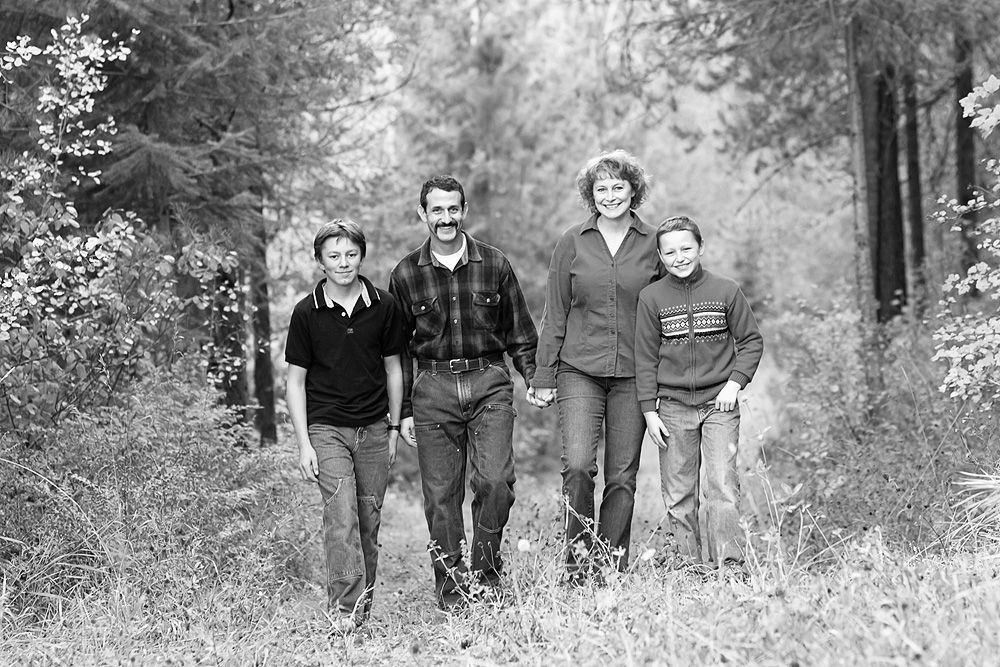 Living in a gorgeous little valley never hurts either.